Any journey into the heart of Gonarezhou begins with the realisation that this is wild country. It is one of Africa's last remaining pristine wildernesses and we are all privileged to be a visitor here. The animals are in their most natural state at Gonarezhou; these are no lazy photographic models, hassled by a constant cavalcade of jeeps, radioing one another in their relentless pursuits. This is a country of red sandstone, thorny scrub and baobabs. Buffalo gather at watering holes, big cats prowl silently in pursuit of painted impala, hippo wallow midstream attended by squadrons of fluttering birds. The presence of elephants is everywhere; on the earth and the vegetation, as their families travel along routes passed from one matriarch to another in search of food, safety, and water. A panorama of birdlife gathers at Tembahata and Machanu Water Pans, a flying, wading tumult of colour, while the wonders of Chilojo Cliffs and Chivilila Falls reveal the glories of the unique landscape.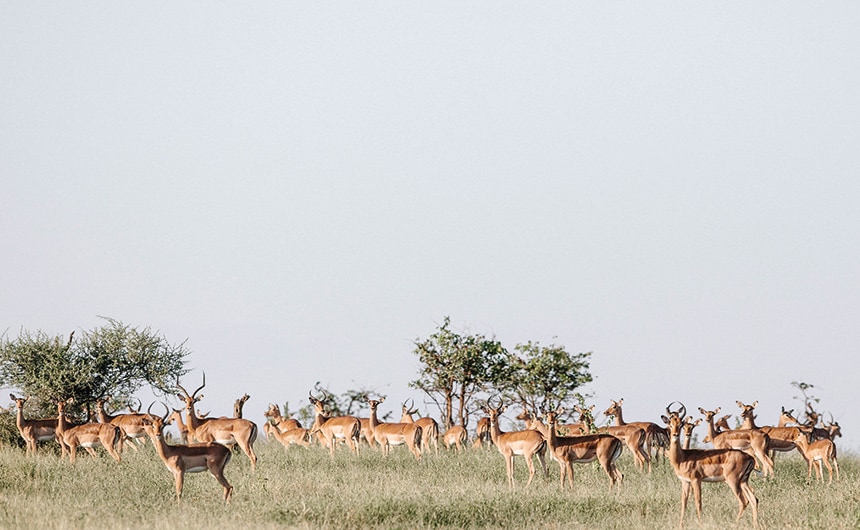 Three rivers run through Gonarezhou National Park; the Mwenezi to the west, the Runde through its heart, and the Save forming its eastern boundary. At over 5,000 km², it is the second largest National Park in Zimbabwe, cutting a swathe of sandstone cliffs, scrub and baobab trees along the country's southeastern border with Mozambique. Largely undiscovered by the outside world, this striking land is one of the last great pristine wildernesses in Africa and takes in a huge diversity of habitats. Lions, cheetah, wild dogs, hyena, buffalo, hippo and giraffe can all be seen within the boundaries of Gonarezhou, but this country is known, first and foremost, as the Land of the Elephant. These massive, intelligent creatures are called nzhou in Shona, and give their name to the national park where they number in their thousands. Gonarezhou National Park is on the cusp of a great adventure; it forms part of the Great Limpopo Transfrontier Park, an area the size of the Netherlands straddling Zimbabwe, South Africa and Mozambique. This colossal tract of land encompasses three national parks including Kruger National Park and Limpopo National Park. As the fences come down, years of struggle and division will be forgotten as the animals of this vast land – above all Gonarezhou's ubiquitous elephants – will once again be able to resume their ancient migratory routes.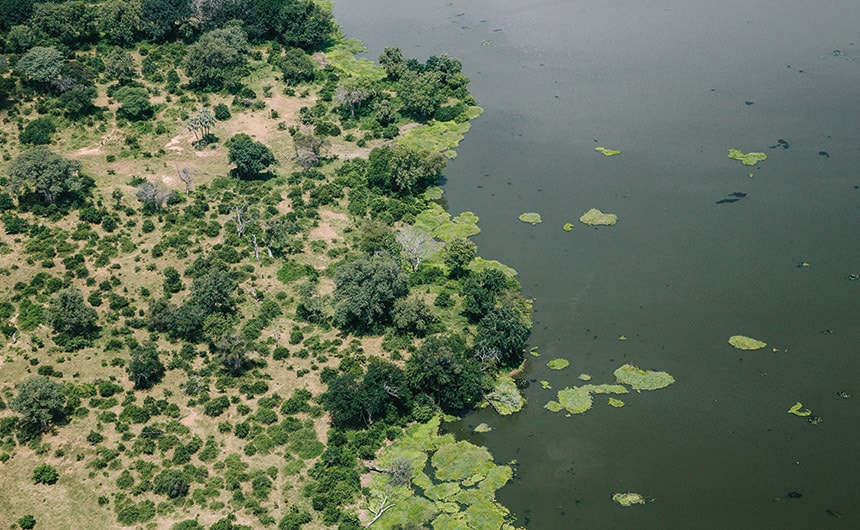 Your guide is a passport to this hidden land; his encyclopaedic knowledge, his insight and skill at living in the bush, and also his protection.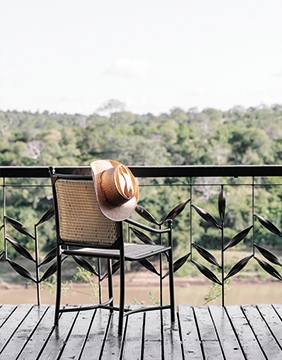 Clive Stockil is the founding father of Chilo Gorge Safari Lodge. Born and bred in the area and qualified as a Zimbabwean Professional Guide in 1973, Clive's passion for the African bush began in childhood, when he often sought out adventures in the wilderness with his Shangaan friends. He is universally renowned as an authority on the lowveld communities and their wildlife, and continues to build on his vast knowledge. Clive believes community led conservation is vital for the survival of African wildlife and has been at the forefront of this movement for four decades. He is a board member of the Zimbabwe Tourism Authority as well as the recipient of numerous national and international awards including The Order of Merit for Conservation by the French Government in 2011 and the inaugural Prince William Award for Conservation in Africa in 2013.
Thomas was born and raised in the South-East Lowveld bordering Gonarezhou National Park and has dedicated his life to exploring and working with local wildlife. As a child, he enjoyed learning about the local flora and fauna and picked up a special interest in trees and shrubs and their medicinal uses. These initial experiences sparked his curiosity and led Thomas to seek a career in which he could show visitors the wilderness that has always been on his doorstep. Holding a full Zimbabwean guide's license, his safety record is second to none and he's focussed on providing visitors with unrivalled access to the lowveld wildlife.
John started off his career as a learner guide on the borders of Hwange National Park. In pursuit of a professional guide's qualification, he spent several years working at various lodges, gaining invaluable camp building and management experience in the process. John has a deep understanding of the bush and its surroundings, and has an innate ability to share Africa's natural assets with his guests.
Whether it's exhilarating game drives through the park, excursions to the epic Chilojo Cliffs, or a day spent birdwatching, we have a wide range of activities to suit every guest. When the day is done and you've enjoyed sundowners on the Save River, filled page after page of your journal around the campfire, or spent a day with the people of Mahenye Village, sleep will come easy. You know when you wake, it will be there waiting for you, all over again.
Chivilia Falls
For those with a penchant for something a bit more active, the 3km walking trail from the lodge to the beautiful Chivilia Falls is a great way to start or end your day. Trekking through a rugged landscape will lead you to a viewpoint overlooking the falls. As the water cascades over age-old rocks, take in the sights and satisfy your thirst with some well deserved refreshments.
Mahenye Island
As the sun sets on a day filled with exciting game drives, the island presents an ideal setting in which to relax and unwind. Explore the site of the former Mahenye Lodge, swathed in tangles of dense trees and winding vines, then slowly make your way to the beach, where deck chairs and refreshing drinks await.
Tented Camp
There is nothing like spending a night in the park, amidst the sounds and sights of unadulterated wilderness. An overnight stay at our tented camp in Gonarezhou, accompanied by a professional guide, will offer you an unparalleled encounter with nature and make for a truly memorable experience.
Birdwatching
The three major rivers, the Chilojo cliffs and the vast water pans in the park support a rich variety of birdlife, including kingfishers, hornbills, eagles, and raptors. Over 400 bird species have been recorded here, making Gonarezhou one of Southern Africa's top birding destinations.
Cultural visit
The intimate working relationship between the lodge and the local Shangaan community makes a visit to Mahenye Village a rewarding and educational experience. The Cultural home, built with funds raised by Chilo, provides insight into Shangaan society. At the annual Mahenye Festival, taking place in September, you get a chance to witness a celebration of Shangaan culture, including traditional dancing, local food and drink, and the time-honoured fish drive in the Save River.