We know why you're here in Gonarezhou; that's why, when we built Chilo Gorge Safari Lodge, we brought the outside in. Each lodge is light and spacious, simple and elegant, yet with all the comforts of home. We used a handsome palette of natural materials, to provide you with a haven from the heat of the day, a place to rest and recoup, and to prepare for your next big adventure. For when you're looking to spend time with other guests, the main lodge has everything you need; a shaded swimming pool, a sumptuous lounge, a library, a bar and dining room, all surrounded by beautifully tended gardens. Even here, at the heart of Chilo, the great African wilderness is never far away. You can watch our local elephants, hippos and crocodiles cooling off in the waters of the river from the viewing deck.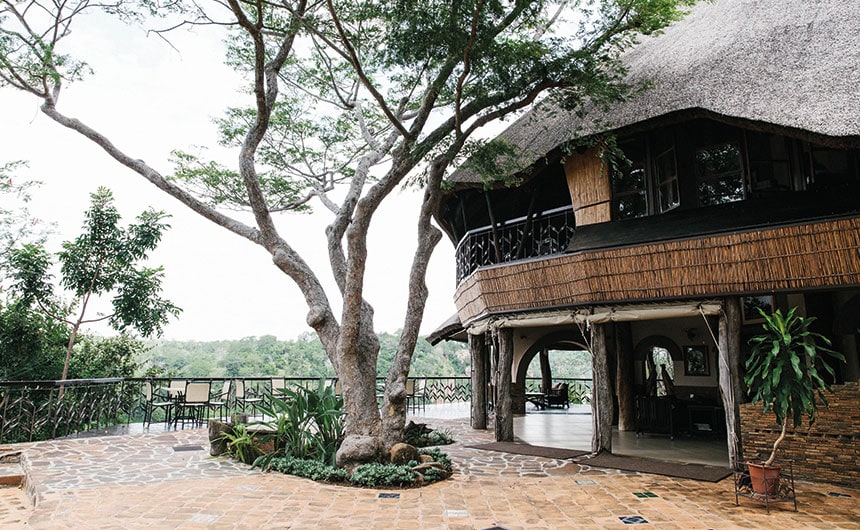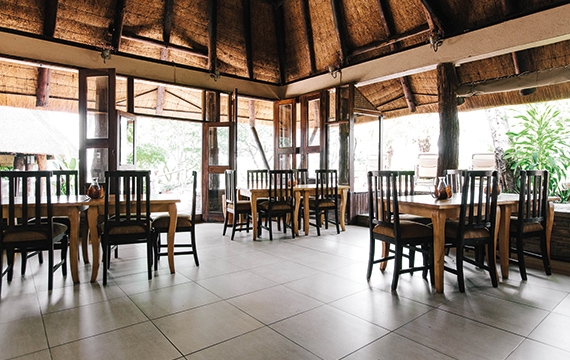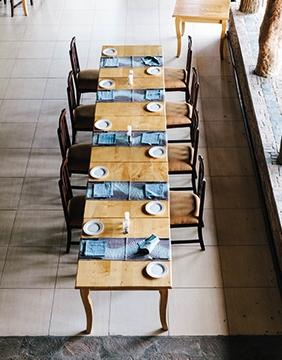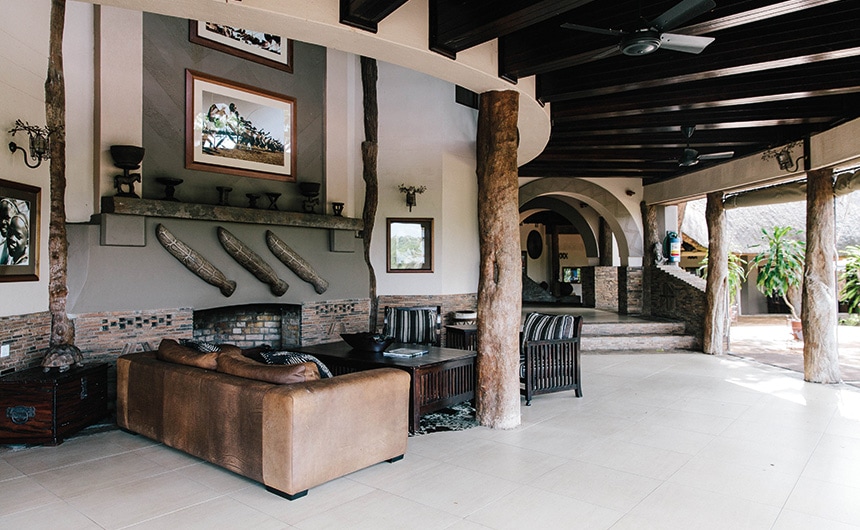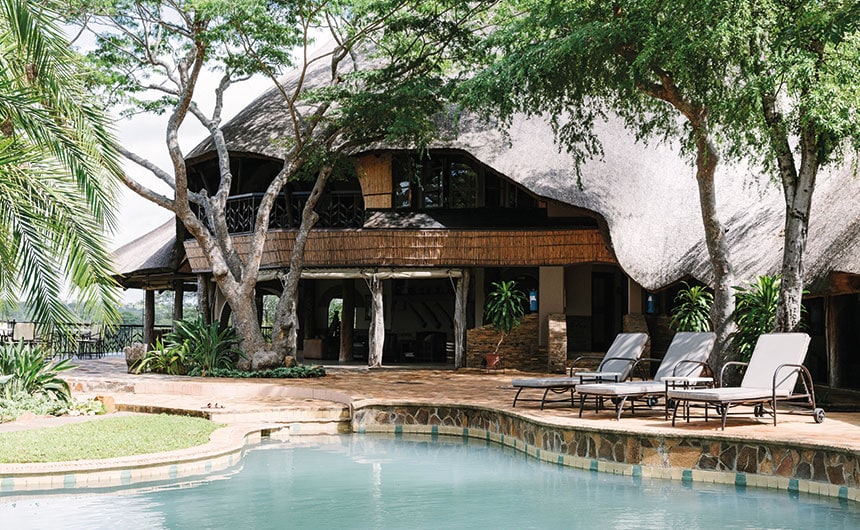 Luxury Room
Our all-inclusive luxury rooms sleep two, and come with a spacious en-suite bathroom complete with complimentary toiletries. A private balcony and seating area commands superior views, offering a serene space to unwind after a lively day. Other amenities include a mini bar, tea and coffee facilities, and a safe. One option for families is the two luxury rooms with an extended interconnecting balcony, which provides easy private access between the rooms for all the family.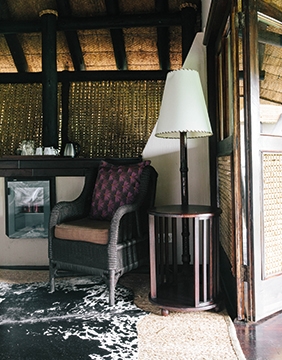 Self-catering
For those who like to be more independent, our self-catering camp, Nhambo, offers practicality as well as comfort and spectacular views. Each lodge sleeps two and boasts its own en-suite bathroom and private balcony. There is a shared kitchen, a dining area, and a braai area, as well as a plunge pool. Our family lodge at Nhambo sleeps up to six and is roomy and private with its own kitchen, garden and two bathrooms.
Weddings
Overlooking the breathtaking Save River and Gonarezhou National Park, Chilo Gorge Safari Lodge provides the ideal setting for the beginning of your journey together. From the simple elegance of a rehearsal dinner on our viewing deck and the vibrant ceremony on the Shangaan stage, to the drinks reception on the beach or by the falls, our professional team will be sure to attend to every detail of your day. We can accommodate up to 42 guests in the lodge and can prepare a beautiful suite for the newly weds, complete with fresh flowers and a bottle of champagne.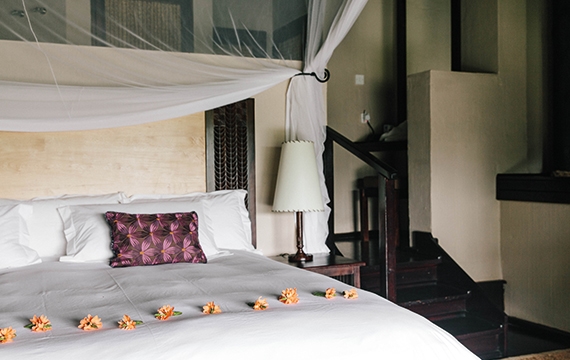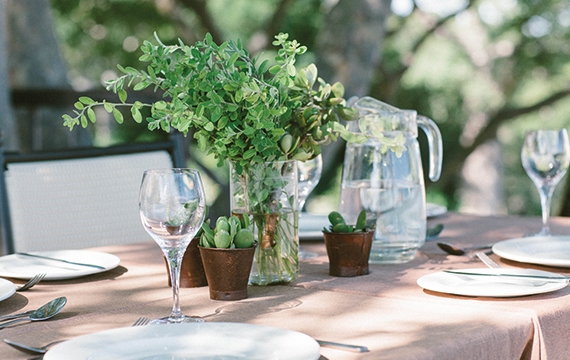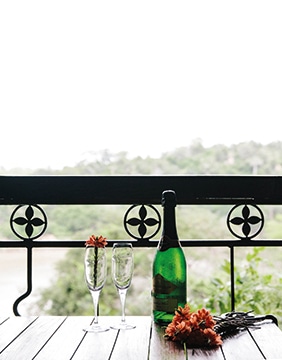 Conferences
The lodge offers a fantastic place in which to host a conference, whether it's a business event, management meeting, training or presentation. We can offer exclusive use of the lodge, staff and facilities, as well as full board for 10 to 42 guests. The fully equipped conference room and the accompanying lounge areas come with complimentary wifi, and we can also create bespoke itineraries for your entire party during your stay.